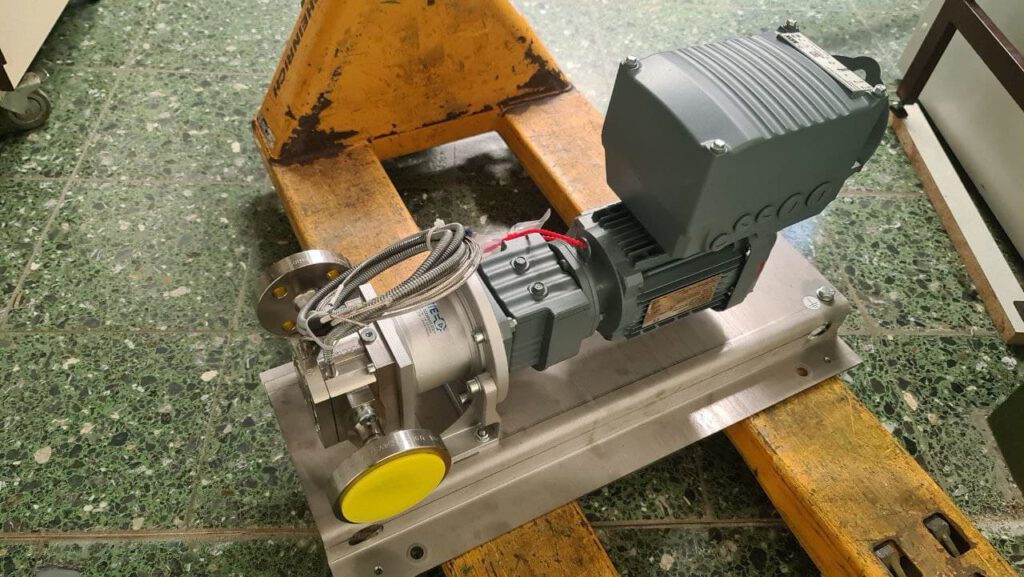 While laboratory equipment automation uses protocols such as RS-232 and RS-485 with commands to which the device responds, industrial automation has moved to more sophisticated protocols such as CANBUS, MODBUS, PROFIBUS and PROFINET. PROFINET is one of the most recent developments. It uses TCP/IP over Ethernet with practical features such as real-time. Although it is very fast and reliable, PROFINET is not often used in laboratory automation. As a result, there is very little documentation on how it can be used with LabVIEW or Python, for example, which are common programming languages in academia. In technical chemistry, we often encounter pumps that require frequency converters from companies like SIEMENS or SEW Eurodrive. In industrial chemistry, you would connect them to a PLC, plug them into the project, and go on with your day. Fun fact: We don't use PLCs in a lab. We use LabVIEW and super simple protocols….
So let's see how to connect a frequency converter to LabVIEW via PROFINET anyway:
LabVIEW Profinet with SIEMENS devices
SIEMENS provides a driver and a description for its use: (https://support.industry.siemens.com/cs/document/99684399/sinamics-g-s%3A-profinet-connection-with-labview?dti=0&lc=en-WW). It's quite a long tutorial, but if you manage to set everything up correctly, you'll be able to use the minimal example for your SINAMICS G120C or other devices with a few adjustments here and there.
LabVIEW Profinet with SEW Eurodrive devices
And what about other devices? We recently received a pump that is operated by a SEW Eurodrive frequency converter DFC20A-0025-503-A-T00-001 and guess what, it has PROFINET and nothing else on board! Best conditions for a simple lab setup. To connect it to LabVIEW we didn't find that much information on the internet, so we decided to share a possible way to connect the inverter to PROFINET in a simple tutorial on github: https://github.com/HeisenZergA/SEWProfinetLabview
We focused on using the hardware we had on hand (a simple switch) to connect everything without having to buy additional expensive hardware. Please take a look. If this is something that helped you, leave some KUDOS for us, we are quite hungry.